Posted by JuanBriones, Mar 6 2012, 09:11 AM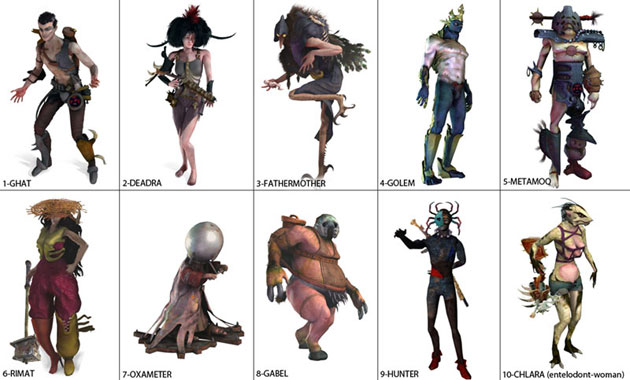 Hello everyone!
Here at ACE Team we are working on a "secret project" around
toy development
, so we wanted to ask for feedback from everyone:
If Zeno Clash characters were toys, which would you want made and what materials? They may be statues (non moving figures) or plush. We'd start with the most popular ones and then add more, so I made this image with characters so people can vote for their favorites!
GHAT
DEADRA
FATHERMOTHER
GOLEM
METAMOQ
RIMAT
OXAMETER
GABEL
HUNTER
CHLARA
Feel free to make any suggestions, these don't need to be the final designs:
What weapons should they have?
Do you really like a character (or creature) which is not on this list?
Should the hunter be in his robe (sniper mode)? etc!
Comments