Posted by Dmitriy Gorbachev, Feb 1 2018, 04:54 PM in Development
Rock of Ages 2 is having a Free Multiplayer Weekend on Steam + Patch 1.07 + New Trailer
R

ock of Ages 2 is having a Free Multiplayer Weekend on Steam! The tutorial level is free to try as well, so you can learn the ins and outs of the game before taking on the competition. Have fun!
And it's 50% off!
We've released patch 1.07 which mostly addresses stability, but also introduces the Shockwave Barrel Combo feature. Here are the details:

Shockwave combo: Drop a lightning bolt on explosive barrels to create a more powerful electric explosion, which has longer range and does more damage.

Fixed rare crash when units try to spawn crowds around themselves.

Lightning bolts no longer target fireworks, only explosive barrels.

Explosive barrels are slightly more powerful.

Misc interface tweaks.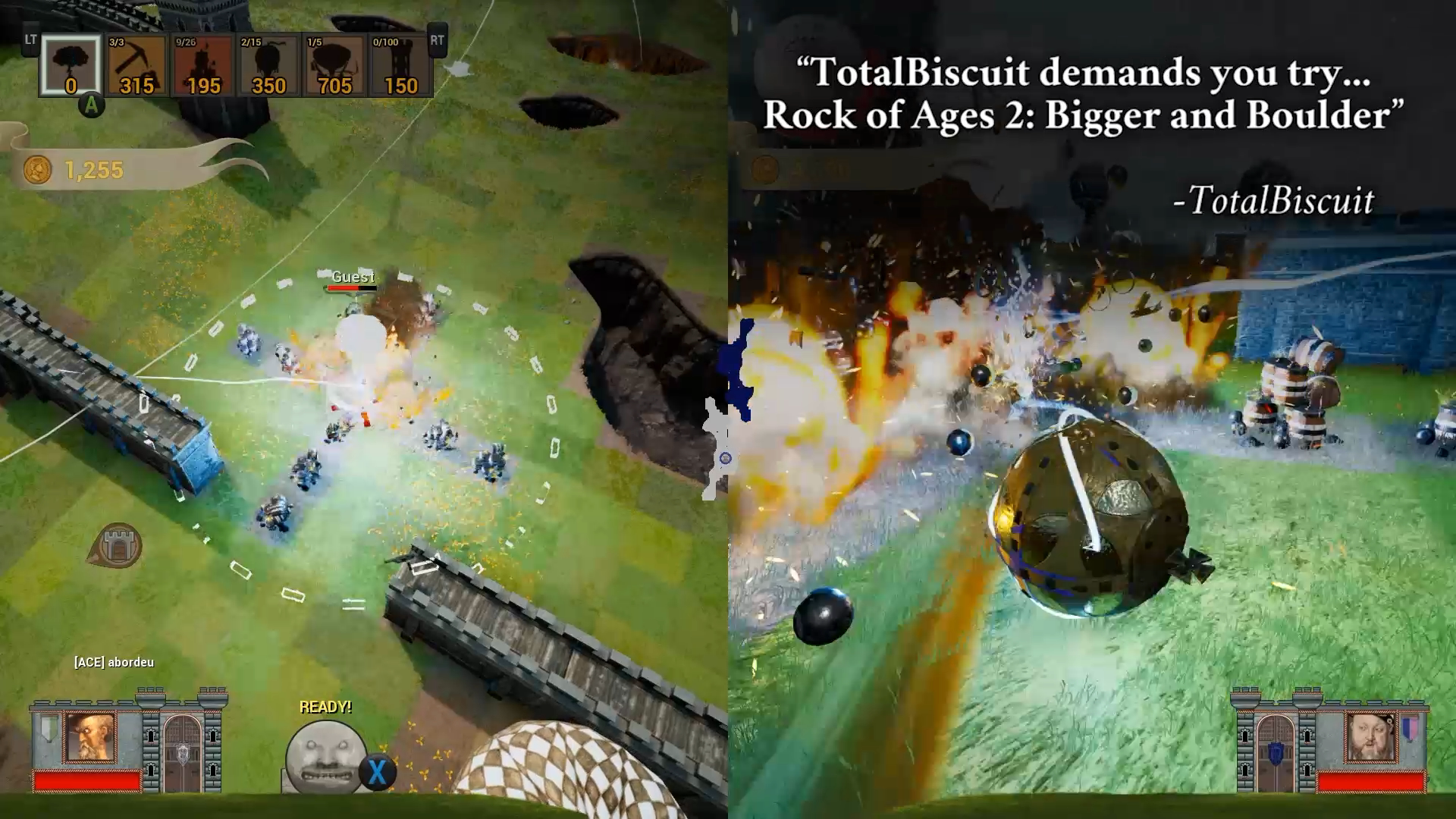 And we made a new trailer, check it out:
---
RoA2 Dev Blogs
Available on:


---
Follow ACE Team:
















Comments
There are no comments on this entry